Slips Available
Available Slips
---
Membership is required to utilize any slip in the PIYC Marina.
Click here to view our Membership Offerings.
The Marina can accommodate vessels up to 55 feet and drafts up to 4.5 feet.
Floating and fixed boat slips. Boat lifts available.
30 and 50 amp service, individually metered slips.
Slip availability is extremely limited.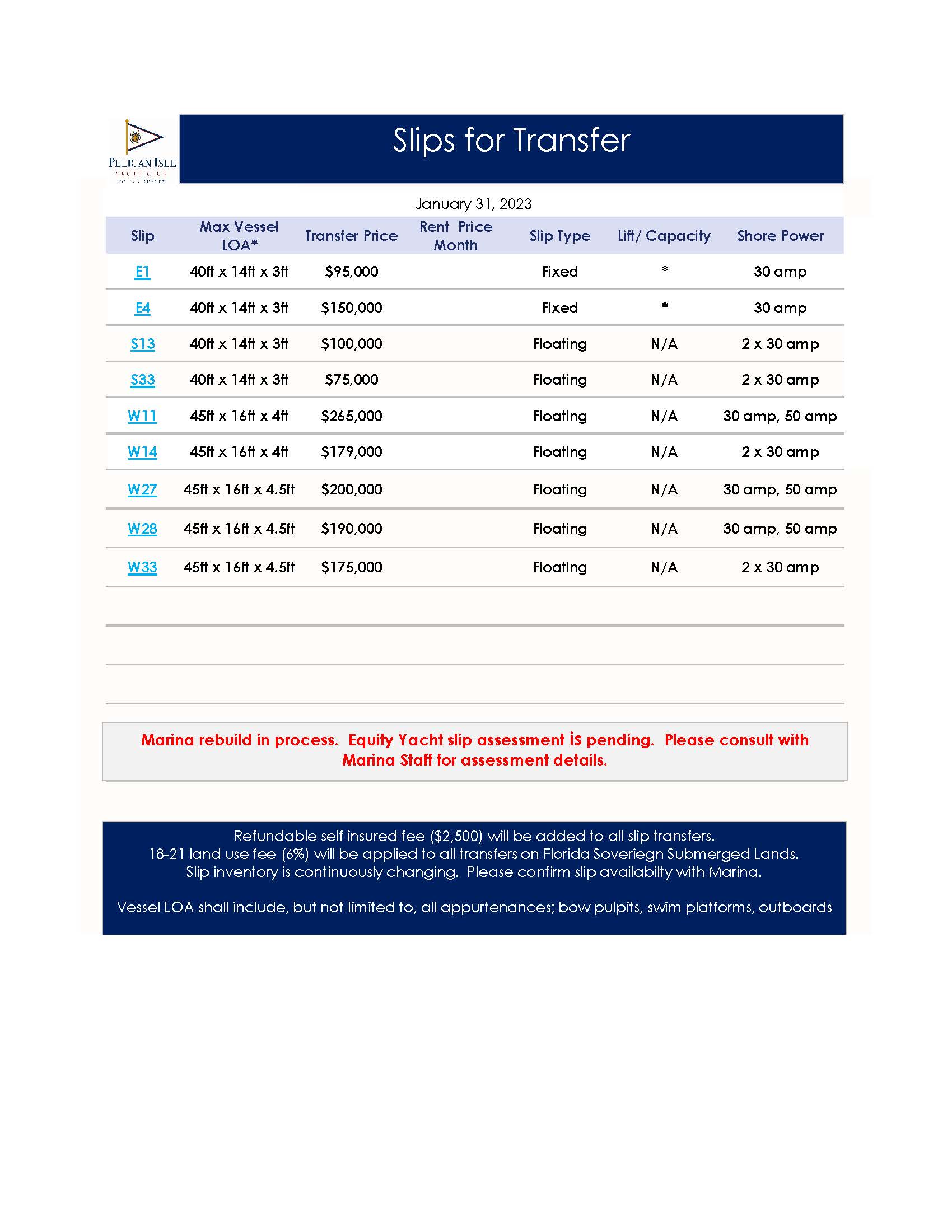 ---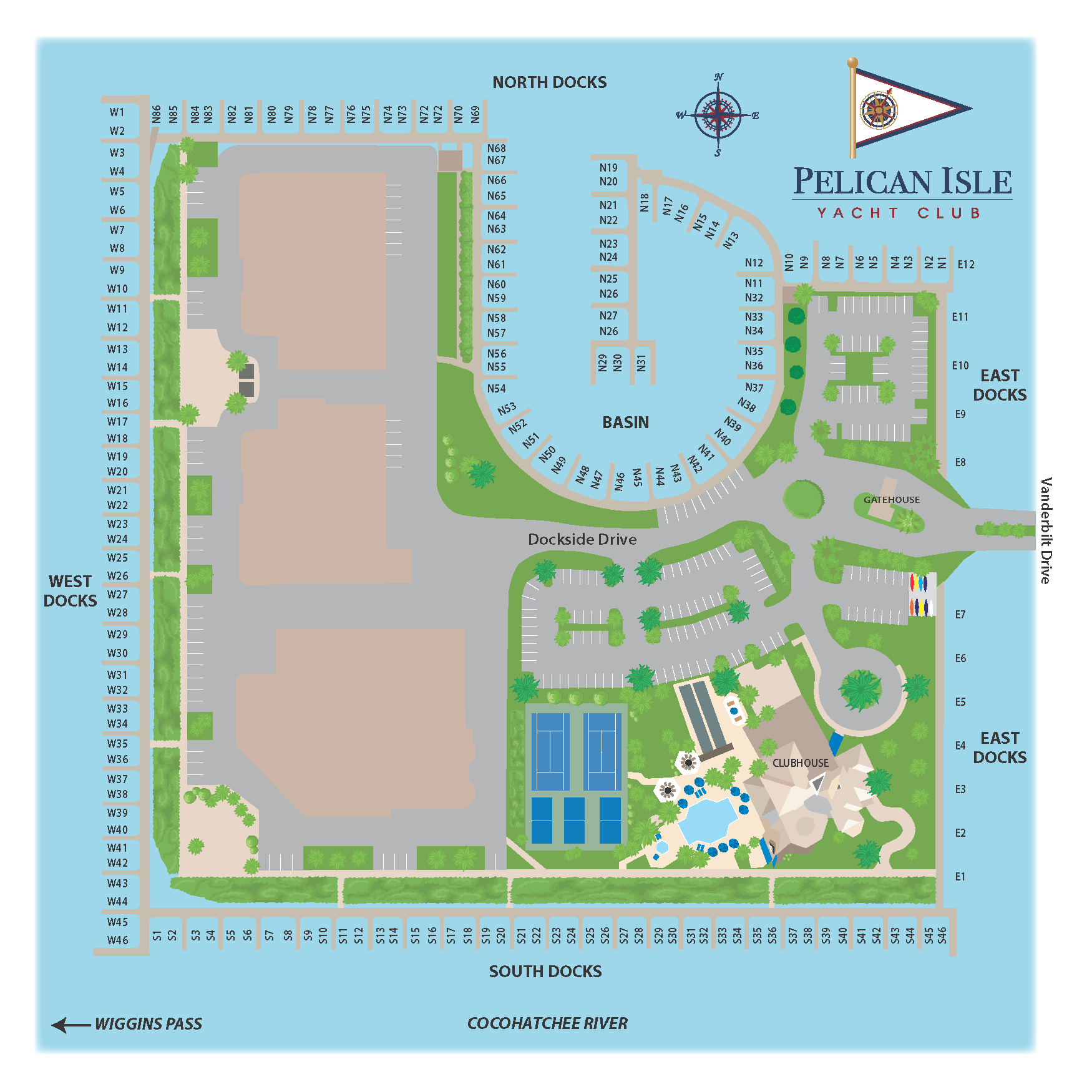 For information on our Equity Membership Waitlist, please click here.