Organized Pickleball at PIYC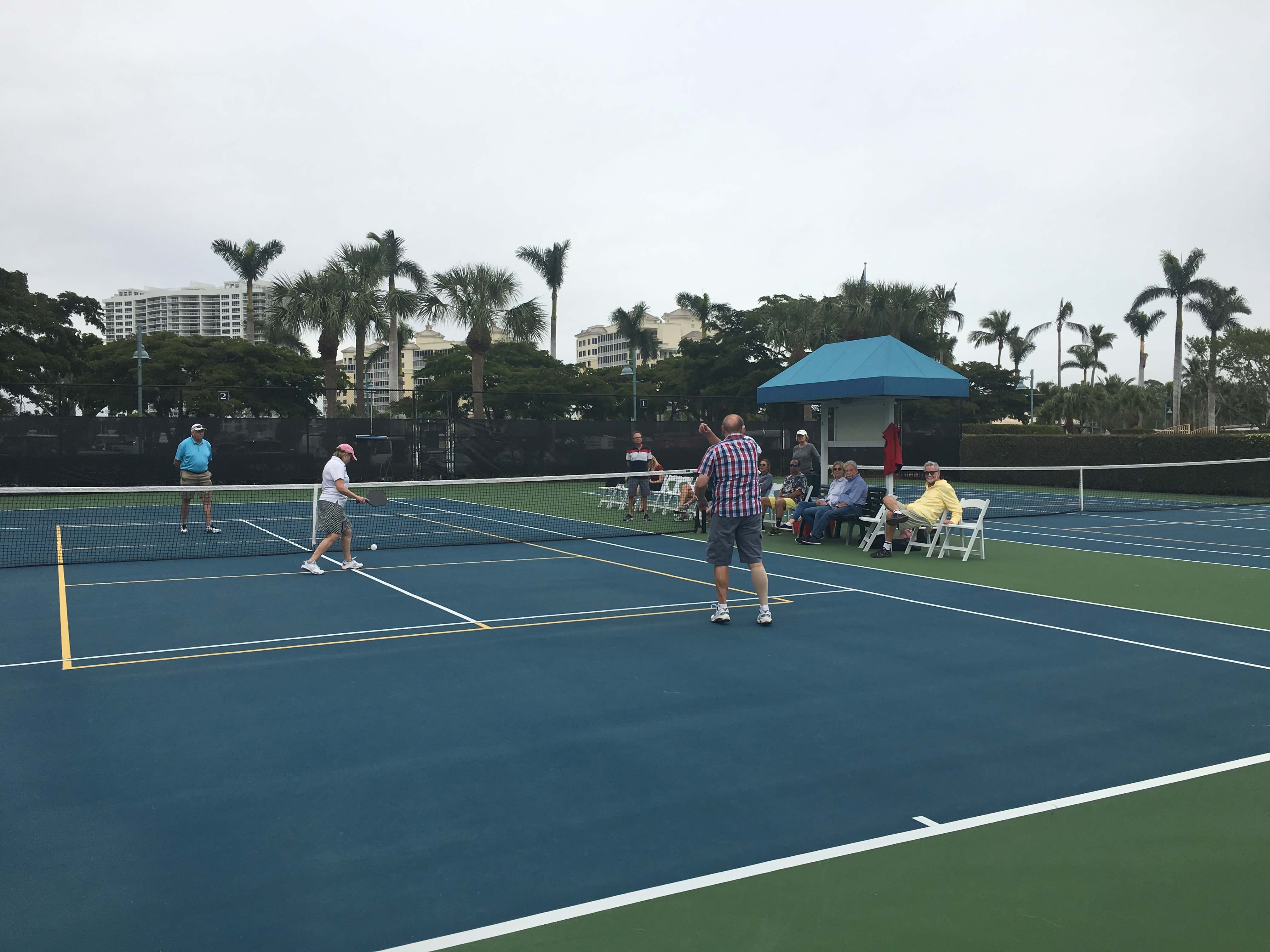 Pickleball at PIYC is a fun, social group!
Organized play is held Tuesday, Thursday & Saturday weekly.
Advanced Play
8:30am-10:00am
Intermediate/Beginner Play
10:00am-11:30am

Play On Your Own Schedule
Outside of the regularly scheduled Pickleball weekly play times, the Club has a complete set of Pickleball paddles and balls for Members and guests to sign out and use anytime with friends or guests.